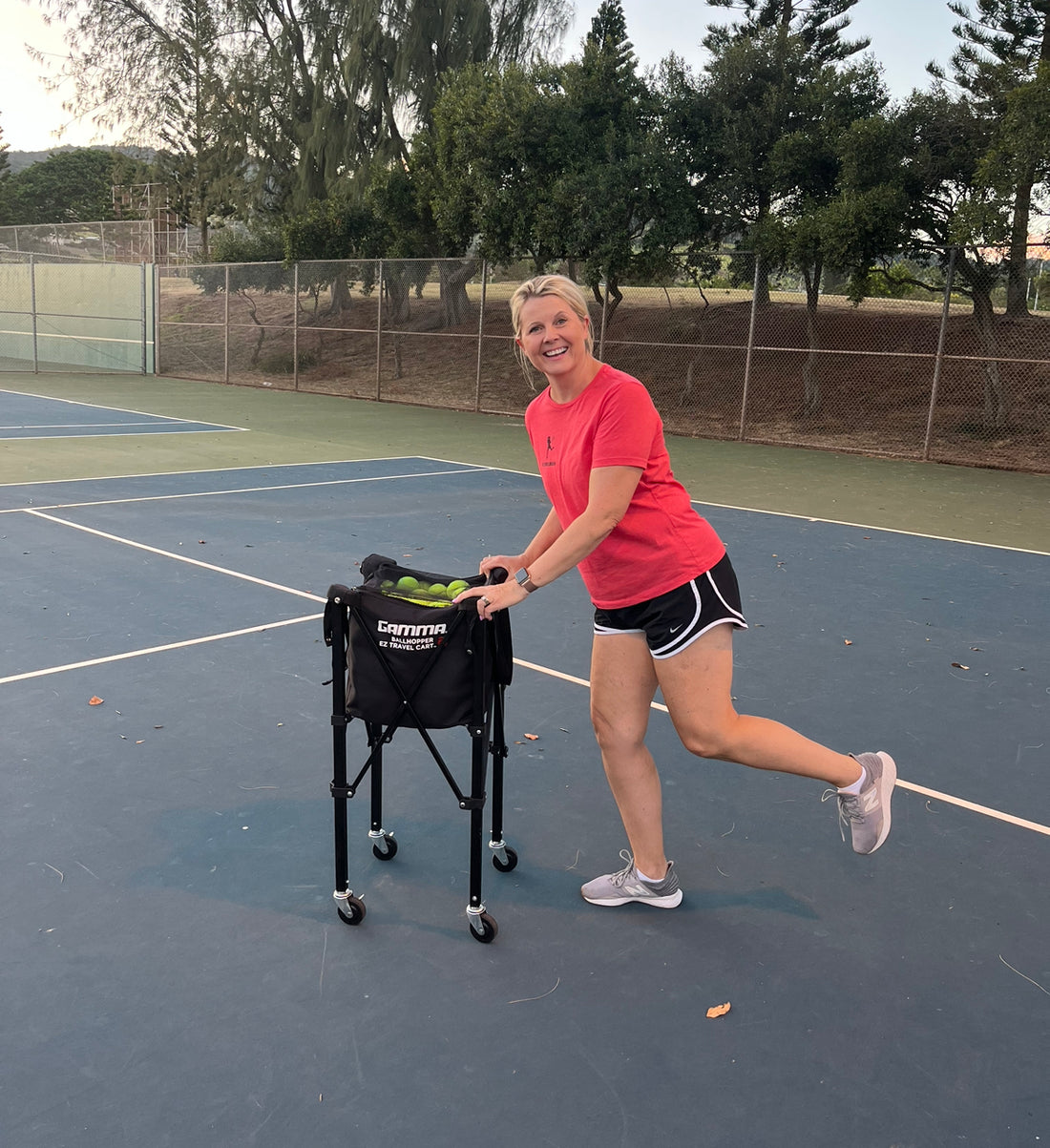 How To Carry 150 Tennis Balls On The Court
We carry a lot of tennis balls with us to the courts. Believe it or not we've used things like the famous Home Depot orange bucket, a laundry basket, and other ways to bring the balls with us. Then I was eyeing the GAMMA travel cart on Amazon for a very long time. I just couldn't decide whether this was something we really needed. After much thought and comparing with other travel carts online, we were able to snag the GAMMA cart on sale. This was probably more than 3 years ago. 
This cart is unbelievable. It's easy to use, the wheels are made for any tennis surface and the sidewalks. And yes, we do walk a distance sometime from the parking lot and onto the tennis courts. If you are on grassy surface walking through a park, for example, you can easily carry the removable bag on your shoulder. The lightweight, steel powder coated frame is foldable and easy to carry under your arms. 
Drop a comment below, if you have any questions about this tennis practice accessory. 
For more details and to purchase, please use this Amazon link.
Disclaimer: As an Amazon Associate, I earn a small percentage from qualifying purchases.